So what's new in PlusSpec 16.3?
This update is packed with new tools and features that we know you'll love. See the full notes below:
Interior design in 3D is now a reality! 
Introducing the most powerful and easy-to-use  Paint Tool EVER!  You now have a full color atlas, with 5040 named colors at your finger tips. WOW!
search color
add color
see color
quantify color
Find out more HERE.
Simply add your color selections to your model, or get your color consultant to do it for you!
Don't forget you can view your PlusSpec models on your Android or Apple tablet or phone!
Ohhhh the joy of communication and technology with PlusSpec……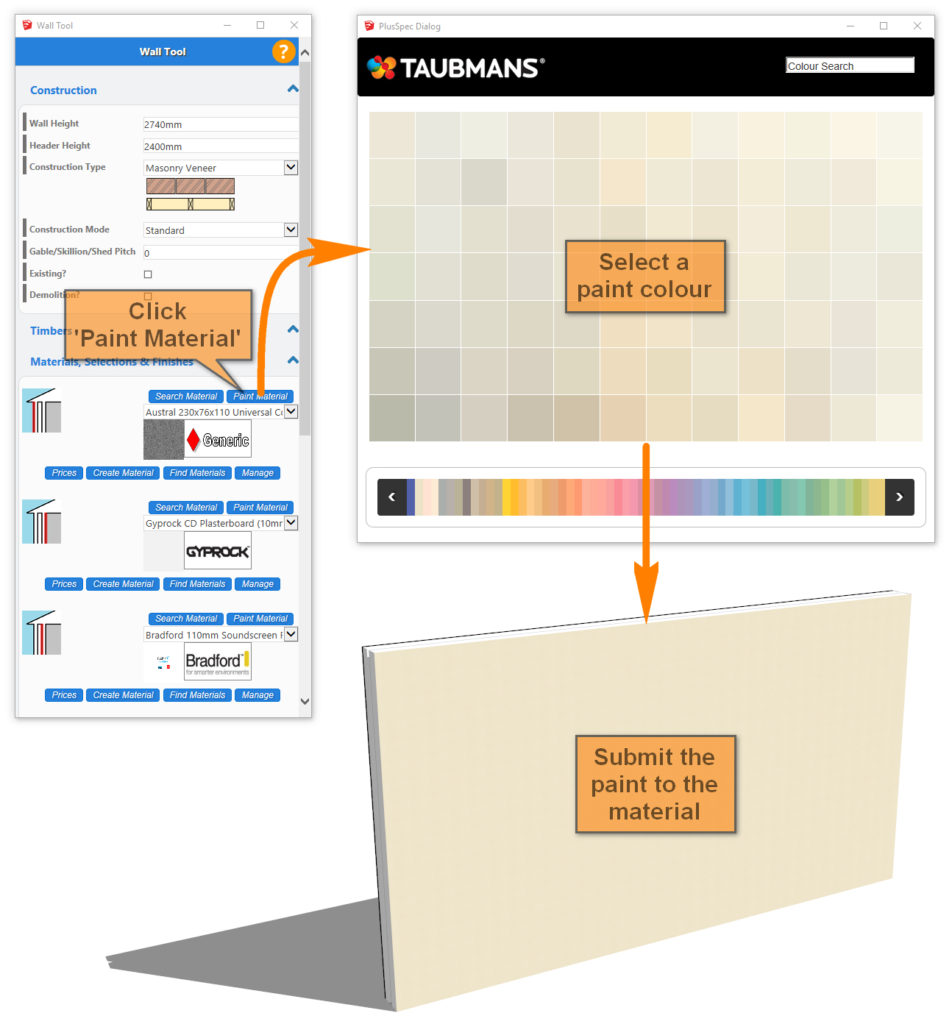 Full range of Taubmans Paints for the Australian Material Library:
To coincide with the release of the new  PlusSpec Paint Tool, We have included the full Taubmans range of colours to the Paint Tool – with over 5040 colours to select from. This gives you the ability to apply paints/colours to just about anything inside of PlusSpec!
See how this will benefit you HERE.
Splash screen Update
Check out our new welcome screen. It's the first thing you'll see when you open PlusSpec.
It tells you when you need to update, and when your Material Library is out of date – so keep your eye on it!
We have also added links to all of our tutorials. If you have never used PlusSpec before, get started with our super easy Beginners Tutorials. They only take a minute and they will save you those D'oh! moments.

Roof Tool improvements:
Now includes fascia options.
Now includes gutter options.
Boxed & raked eave options.
Plumb & angled fascia options.
Eave/soffit material can now be chosen.
Timber/lumber fascia option.
Fascia/barge materials for gables can now be chosen and enabled/disabled.
Reverse dutch gable option added to the 'Edit Roof Pitch' Tool.
Psssst we'll let you in on a secret. Something big is coming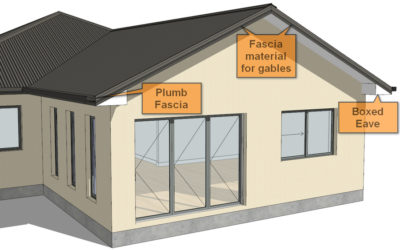 Plumb Fascia & Boxed Eave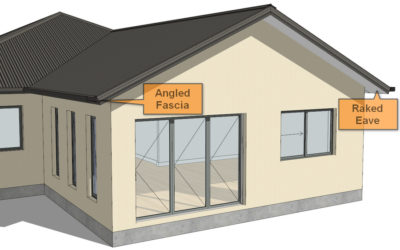 Angled Fascia & Raked Eave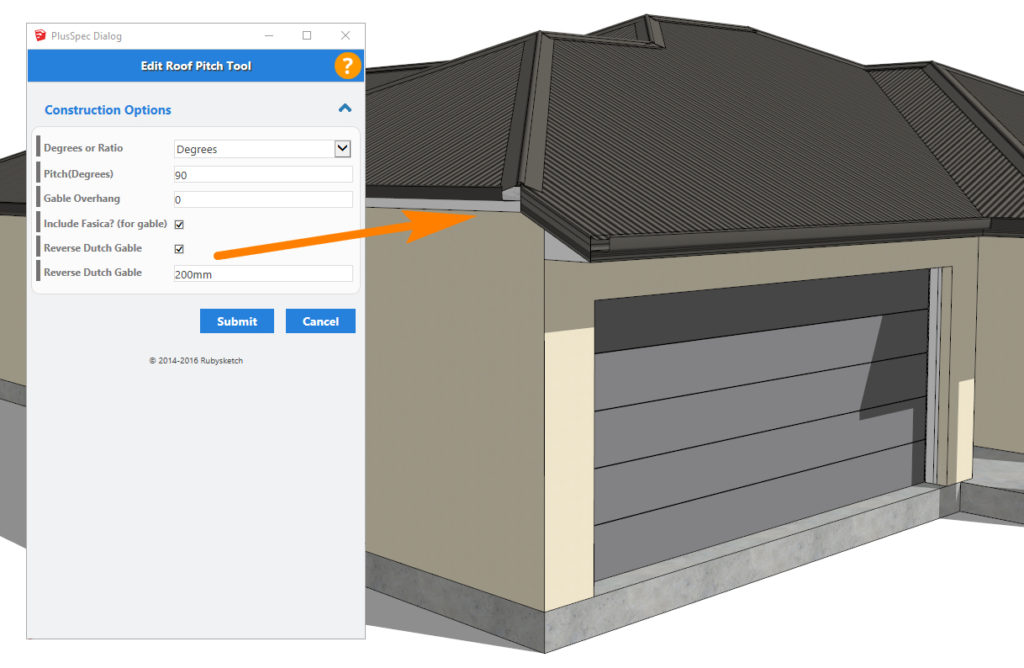 Edit Roof Pitch: Reverse Dutch Gable Option
Sloping/Skillion/Shed Roof Tool improvements:
Improved draw method: now each side of the roof will explain if the fascia will be plumb or angled;  if the fascia material will be removed; and if the overhang will be enabled/disabled.
Now includes fascia option.
Now includes gutter option.
Boxed & raked eave options.
Plumb & angled fascia options.
Eave/soffit material can now be chosen.
Timber/lumber fascia option.
Raked or flat ceiling option for insulation.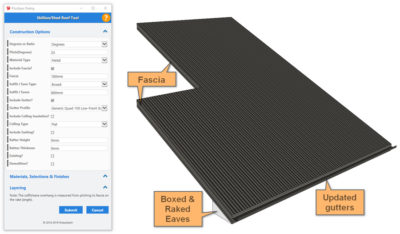 Sloping/Skillion/Shed Roof Improvements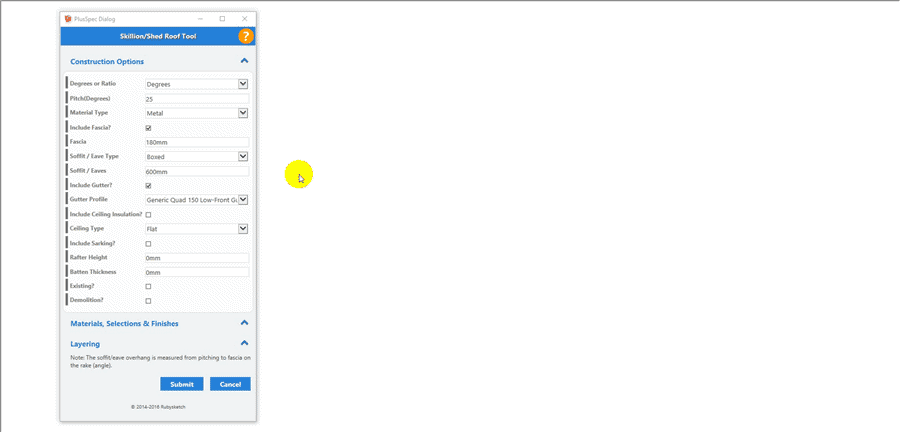 Wall Tool improvements:
When you draw a wall, you will now see a bold, black line. This line indicates which wall alignment has been nominated to draw from.
Help text will now appear as you draw walls. This will enable you to better understand which side of your wall is the external material, and which side of your wall is the internal material.
Raked ceiling option for internal lining (eg. plasterboard) has been added.
External wall reveals around windows and doors now have the wall material applied. Previously these reveals were shown white.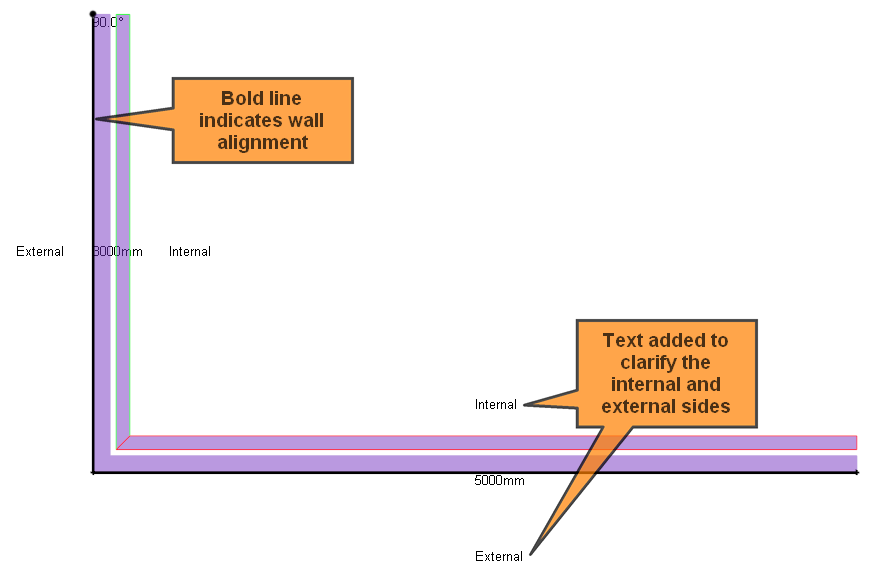 Wall drawing improvements: External vs Internal + Wall Alignment clarification
Section Hatching Tool improvements:
Stucco hatching option added.
Existing and Demolition hatching options added.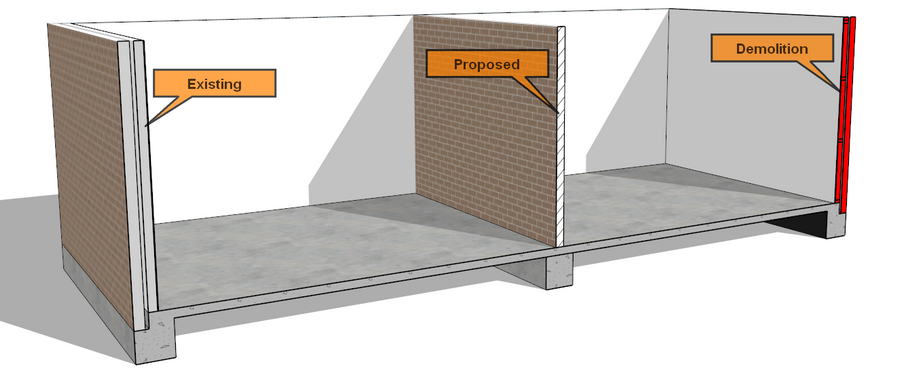 Section Tool Improvements: Existing vs Demolition vs Proposed
General Improvements
Slab Tool:
Slabs can now be drawn without a footing.
Construction details have been updated to make more sense.
Slabs and footings are now one object.
Ceiling Tool:
The ceilings now have a thickness.
Floor & Ceiling Joist Tools:
The joist direction will now determine the direction of the flooring.
Rafter Tool:
The ridge sizing error has been fixed.
Settings Tool:
More Takeoff units have been added: Materials & components can be imperial or metric in takeoff  (mm, cm, m, in, ft, yd).
The Search Materials feature has been improved to make it quicker and easier to use.
The 'Create Similar' option in the right-click menus has been added to more tools.
PlusSpec right-click menu items are now in capitals to make them easier to find/see.
An Arch window has been added to the Component Tool.
Updated splash screen and links to tutorials.
The 'None' option has been removed from some material fields.
General Performance improvements and upgrades.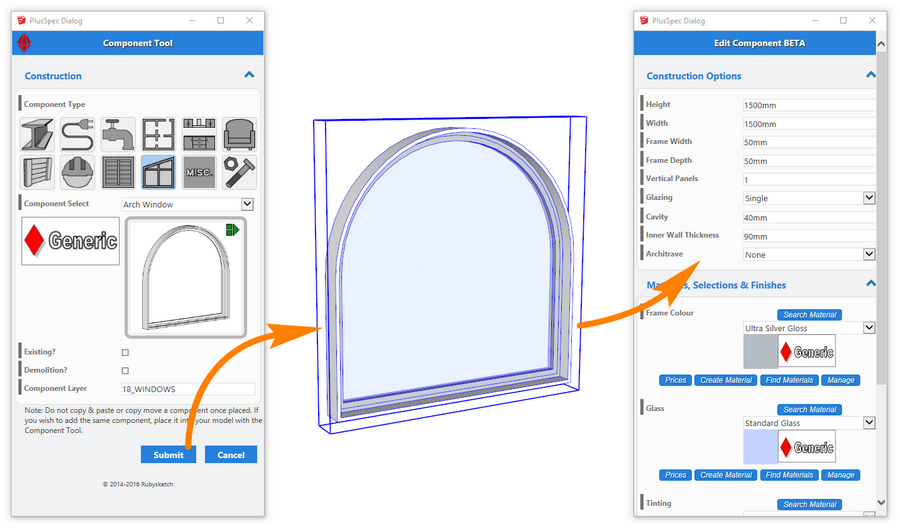 New Arch window
Things you should know
TIPS & TRICKS
Are you regularly using the Sync Tool?
Once you have installed an update,  re-open PlusSpec and click the Sync Tool. You'll get access to loads of new products that will make specification easier, and will transform the look of your designs.
Remember to click the sync tool every 2-3 weeks. This will ensure that you will always have access to the latest materials. Note: Your old materials will always be there for you. 
Previously drawn Walls
Because we have reconfigured the material libraries, if you want to edit a wall that you have drawn prior to this update, you may need to re-select some of the materials (eg. masonry).
Previously drawn Windows/Doors
When editing a model drawn prior to this update, some of your windows and doors glazing may turn opaque if you move a wall. If this happens simply select the windows/doors with the Window/Door Options tool > press submit.
Previously drawn Slabs
If you want to edit a slab that you have drawn prior to this update, you will be unable to right click and edit. To edit previously drawn slabs, left click the slab > select the slab tool > make required changes in the Slab Tool Dialogue.
Previous Update Reminder
Geo Located materials:
We want to remind you that in our last update, we added Geo Located Materials:
There is no point in building igloos in the desert as ICE can be hard to come by.Why specifying products that are not available or feasible to deliver?
PlusSpec has Geo located materials! This is a game changer. PlusSpec enables USA, UK & AU users to select national products. In Australia it can be done by State and territory.
Don't have PlusSpec yet?
Click on your Profession below and see the benefits:
All or our updates are FREE to all PlusSpec Subscribers.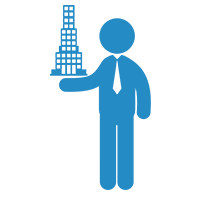 Architects/Designers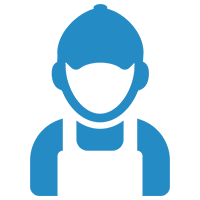 Builders
Estimators
What are you waiting for?
Don't have your building products inside of PlusSpec yet?
Click here to see the benefits: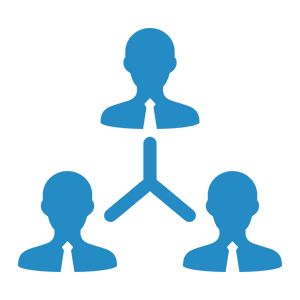 Manufacturers