Why small residential home builders are learning 3D CAD software.
With material prices at an all-time high and a shortage of quality tradespeople, smaller builders are finding benefits in 3D construction software.
Many builders are implementing 3D CAD software that enables them to walk clients through their home and demonstrate what they'll deliver and how much it will cost. Basically, they are building virtually before actually building. Makes sense, right?
Builders will enjoy efficiencies gained with 3D construction CAD software especially software that associates price with geometry. What's that mean?  When you make a change E.g. move a wall, or extend a roof, or add an item, the price reflects the change. This is a huge step forward over existing processes that requires a design to be created, then quoted, potentially altered and re-quoted. This saves days, even weeks of work, and enables builders to get quotes accepted and projects into construction faster. 
 
 The end result is more jobs in the bag, clients who understand what they'll receive for their money and projects that are designed with buildability in mind. 
Clients love the convenience of a one-stop-shop design-build firm because it removes the grey area. They know what they'll get and how much it will cost with half the stress as the 3D builders make it easy to make a decision.
What's changed with 3D CAD for construction?
It is easier to use than ever before.

Advanced Construction CAD Software will deliver a Bill of Quantities (BOQ) Estimate as you draw. (5D)

Modern-day 3D construction CAD software is

more affordable

than ever before. Software that cost  $12,000 to $30,000 can now be obtained for under $3500

It has the option to add time to a project and set dates associated with stages (4D)

It has the ability to export a 3D model to view on mobile devices and computers without the need for special software or hardware.
As a result, builders are taking advantage, cutting out the middle man and offering a one-stop Design-Build shop.

8 things 3D builders gain over traditional construction methods
Crystal clear communication between Client Builder & Builder Subcontractor

Improved sales conversions

Efficient and accurate estimating

Prevention of costly errors in the field

A central source of truth of information

The ability to draw & edit their own plans, elevations and 3D models for authority approval.

Better jobs and better customers

The ability to charge for a quote ( the model is the quote)
Delivering a project in 3D is the clearest communication a builder can deliver.
Today a new breed of construction-specific CAD Design Software exists. It not only delivers virtual buildings; it also delivers detailed estimates and a central source of truth.  3D Virtual Design & Build CAD software enables builders to build before building, enabling all involved to tweak a project, find errors and make improvements.
What is the difference between traditional CAD software, Builder's CAD software and BIM (Building Information Modelling software)?
Builder's CAD software: These days Construction CAD software is easier to use and delivers so much more. Builders can now deliver a set of drawings, associate price to materials and services, associate dates, allocate trades and suppliers, and synchronise with accounting programs such as Xero.
Traditional CAD software was primarily created to deliver  2D paper-based plans. Estimating was never a prime reason and therefore most builders avoid it.
When CAD was first introduced it was commonplace for a CAD operator to be trained in the use of software as the usability of such software was cumbersome. Products like Revit and ArchiCAD proceeded to improve CAD offerings, however, it's generally accepted that an intermediate user should have 6 months to 12 months experience before becoming "efficient" which is far too long for a small builder.
BIM or Building Information Modelling: In the early days many mistakenly confused BIM as a direct relation to 3D modelling, yet after time and many disagreements it is agreed that BIM is a process and not software. A builder can buy software that helps with BIM but can't buy BIM software.
In my personal opinion the acronym "BIM" is very broad and a term that causes great confusion. Many have created processes and adopted standards, yet for residential construction, BIM is like hitting a thumbtack with a sledgehammer.
Residential builders only need to understand the cost, buildability, price and selection in association with a design, no more and no less, so do we need an acronym?

How long does 3D CAD or BIM and/or VDC take to learn?
This all depends on the person and the effort put in. Nothing is ever easy they say, yet some programs are a lot easier than others.
These days Builders & Estimators can punch out a detailed 3D drawing and estimate in hours as opposed to days, weeks and months. The key is in the set-up.  A little known company (Atlast Software) created a 3D modelling software package called Sketchup which dramatically increased the uptake of 3D software. However, for builders, it fell short of the mark when it came to knowing what was being drawn, how it relates to construction and how we as builders consume and use such information on an actual construction project.. . . .and this is why  Plusspec & PlusDesignBuild were created.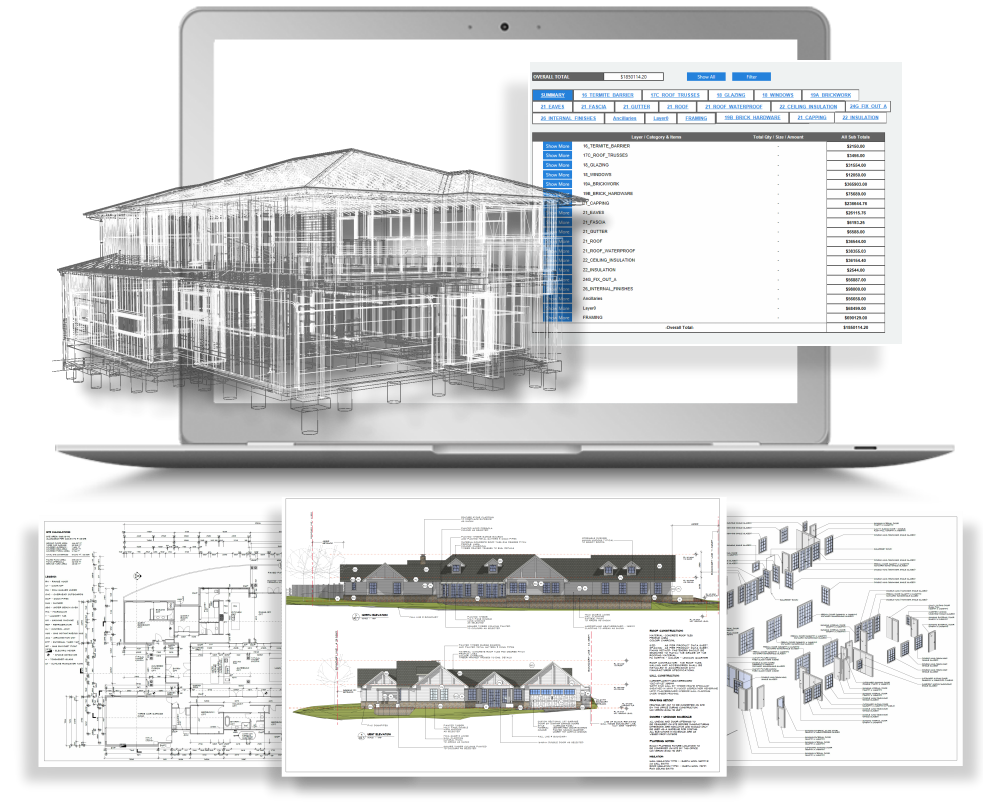 What are the must-have features in a Construction CAD program?
Direct estimating inside the CAD program

Fluid price and BOQ updates (when plans change so does the BOQ and price)

Ease of use: Must have built-in video tutorials in every tool

Price: A comprehensive

CAD program specifically made for builders

will cost between $2500 and $5000 (Buy cheap, Buy twice)

Ability to share a 3D file with non CAD users

The ability to add Vendors EG: Material suppliers, Subcontractors, Consultants, Estimators

The ability to add your own Cost/Item Codes

Synchronisation or export functionality to other software EG: BuilderTrend or Coconstruct or Xero

Excel output or CSV input

Structural views

3D views & Walkthroughs

The ability to import PDF, CAD files, IFC files and hand drawings
Why should a builder learn to draw using CAD software?
 CAD software, such as PlusSpec & PlusDesignBuild, automatically estimate as you draw, killing 2 birds with one stone and having a central source of truth. Have confidence and certainty with every project and quote.

Builders who show clients a project in 3D win more clients as they're better communicators. Clients don't care about how, they care about what will be delivered, how it will look, and how much it costs. 3D models clearly show what will be delivered for the budget money.

To eliminate other entities from the sales process. Builders who design control the information delivery, whilst giving the client ONE point of contact.

To put a priority on preferred jobs.  The early bird catches the worm

CAD software such as PlusSpec & PlusDesignBuild delivers a detailed BOQ and automatically updates the price when changes are made or whilst a design is being created.

Value engineer – Builders understand products and associated spans and durability. When a builder designs, they design with the products they build from at the forefront of their minds. This enables clients to get more bang for their buck at the same time as designing with higher profit margins in mind.

And there is the obvious, CAD software is not like pen and paper, you can make thousands of edits and multiple iterations that can be split tested.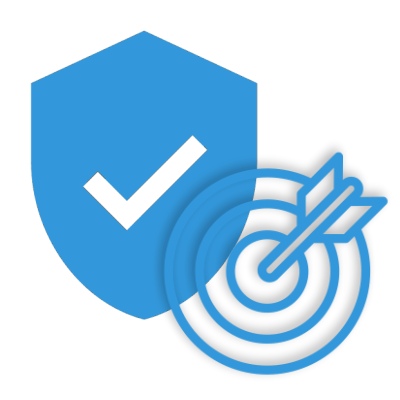 What's the hardest thing to learn?
Navigation in 3D is the hardest thing to learn and is the first thing to master. Understanding navigation in 3D can be learned in less than 2 hours and that will be the best time you spend, so do it first on a demonstration model.

Like anything, you have to learn before you earn. Set aside time to learn as the time spent learning will pay dividends hundreds of times over.

Choose a software that has video tutorials built into every tool
If you've been building for more than 2 years, you would be looking back and trying to see where you could improve over the next 2 years. Every builder has experienced the detriments of errors in 2D plans created outside of your immediate control. If your intention is to increase the efficiency of your construction business, reducing the likelihood of error in plans and estimating, learning a 3D CAD and estimating program combined will give you the biggest return on time and money invested. This is just a small part of the reason you'd want to learn how to use CAD software on every construction project.
Learn More