We are happy to announce to our Australian users, that Stramit Building Products have partnered with RubySketch, and now have their Stramit and ColorBond roofing range available inside of RubySketch and PlusSpec for SketchUp.
John Bull, Stramit's Marketing Manager, recognizes the value of PlusSpec for the industry. "PlusSpec is the solution the industry has been waiting for. Now anyone can specify our products, while completely reducing error."
Key benefits of PlusSpec for Stramit Customers:
Architects and Designers
Ability to design with real Stramit products, with a true representation of colour and texture.
Stramit products and the ColorBond® range  can now be designed virtually in 3D, just as it would be constructed on site. This enables 3D details to be easily created to clarify complex conditions, and to better understand products specification, procedures and requirements.
Ability to generate unprecedented feasibility studies and/or material quantities, with no extra work.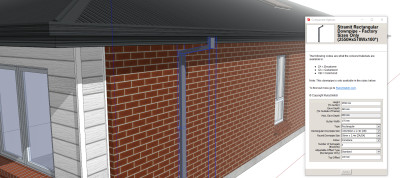 Builders
Ability to create a 3D roof with Stramit products in seconds (including the structure), with simply a few clicks of a mouse.
Ability to automatically estimate the size of building products required, including: roofing, guttering, fascia, valley iron, and down pipes, with all the correct ordering codes.
Other benefits include: communicating with subcontractors, error reduction and human error when interpreting specifications.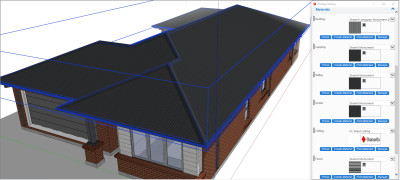 Homeowners
PlusSpec enables unprecedented Communication. Clients will know what they will get, before it is built.
Stramit customers will be able to see what the Stramit products look like and be able to walk around their home in virtual 3D (unlike 2D plans).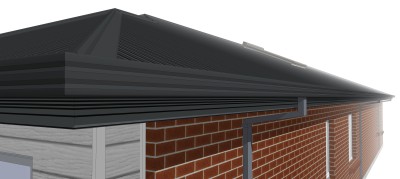 Check out the full article by the BDAV (Page 33).
Stramit Building Products is a major Australian manufacturer of roll-formed steel building products, including roof and wall cladding, guttering, fascia, purlins, flooring and structural formwork. These products, along with complementary products and services, are delivered through a nationwide network of manufacturing and distribution centres, strategically located to ensure coverage of major metropolitan and regional markets.
Drew Povey joined RubySketch in 2015 and now heads up the Melbourne Office. He has a Masters of Architecture, a B.A in languages, and a Diploma of Business.