You Asked, We Listened
We believe that PlusSpec for SketchUp is revolutionising BIM and Estimating (particularly within Residential construction). But, we are committed to making it even better.
At PlusSpec, we take the time to listen to what our customers want. We value your feedback, and we would like to thank the PlusSpec community for your ongoing support, ideas, and suggestions.
The best thing about being part of the PlusSpec community is that you can influence the future of PlusSpec. So please, keep sending us your ideas and suggestions.
We love hearing from you. So, please continue to help us, help you.
The team at PlusSpec have been working hard to capture everything that you have asked for, and we are trying to incorporate each suggestion as quickly as possible. However, we also have some remarkable, game-changing plans for the future. We have no doubt that you are going to love each and every update.
What is new in PlusSpec 16.1.0?:
Performance upgrades
Middle Sliding door has been added to the Door Tool
Larger notes field added to the Tag Tool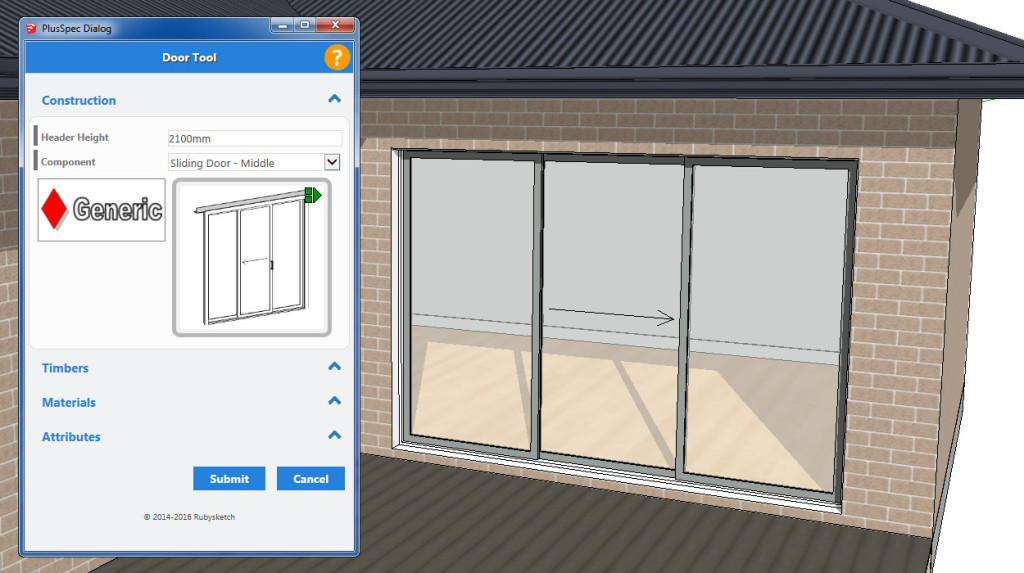 Sliding Middle Door