What's new in Version 1.3.5?:
This update includes the following:
Multi-Skin Wall, which allows plasterboard thickness & has the option for cavity insulation
Solid Wall, which includes concrete walls
Skirting in the Flooring Tool
Block & Beam option in the Joist Tool
Tag Tool, which gives you the ability to point out areas in your project for easier collaboration & communication
More image types able to be used when creating materials
Ability to switch between material libraries (AUS, US & UK – with more coming soon)
Water Tank, Corner Brick Sill & Round Window components added to the Component Tool
Updates to Take Off / Estimation Tool
Updates for scenes including the new Presentation scene
Updates to tool dialogues
Bug fixes
We believe that PlusSpec for SketchUp is revolutionizing BIM/VDC (particularly within Residential construction). But, we are committed to making it even better.
At PlusSpec, we take the time to listen to what our customers want. We value your feedback, and we would like to thank the PlusSpec community for your ongoing support, ideas, and suggestions.
The best thing about being part of the PlusSpec community is that you can influence the future of PlusSpec. So please, keep sending us your ideas and suggestions.
We love hearing from you. So, please continue to help us, help you.
The team at PlusSpec have been working hard to capture everything that you have asked for, and we are trying to incorporate each suggestion as quickly as possible. However, we also have some remarkable, game-changing plans for the future. We have no doubt that you are going to love each and every update.
PlusSpec 16 coming soon:
Composite Walls
Composite Material Drag & Drop
Batten Out feature
Paint feature
Updated dialogues
Updated Splash Screen and more!!!
Check out the images below to see just a few of the new features in PlusSpec V 1.3.5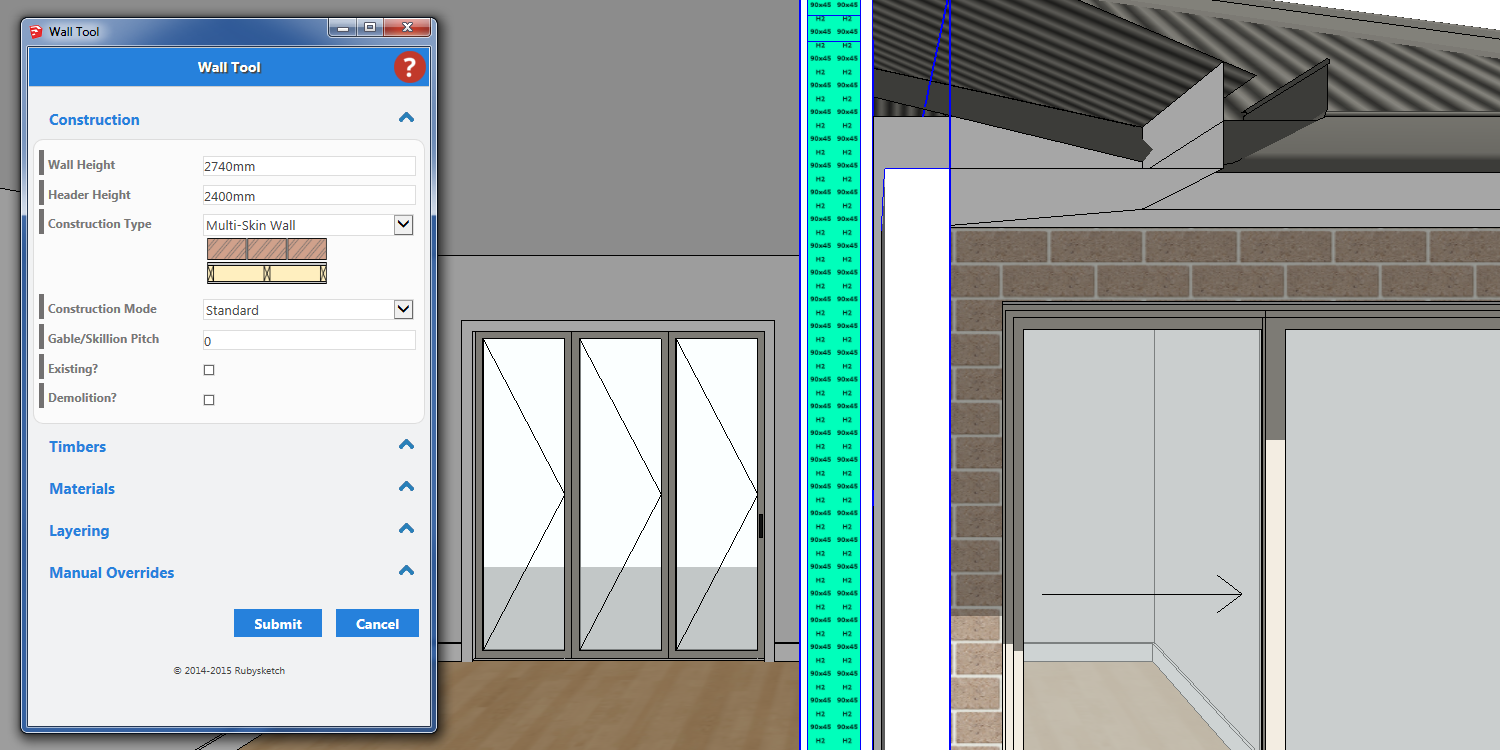 Multi-Skin Wall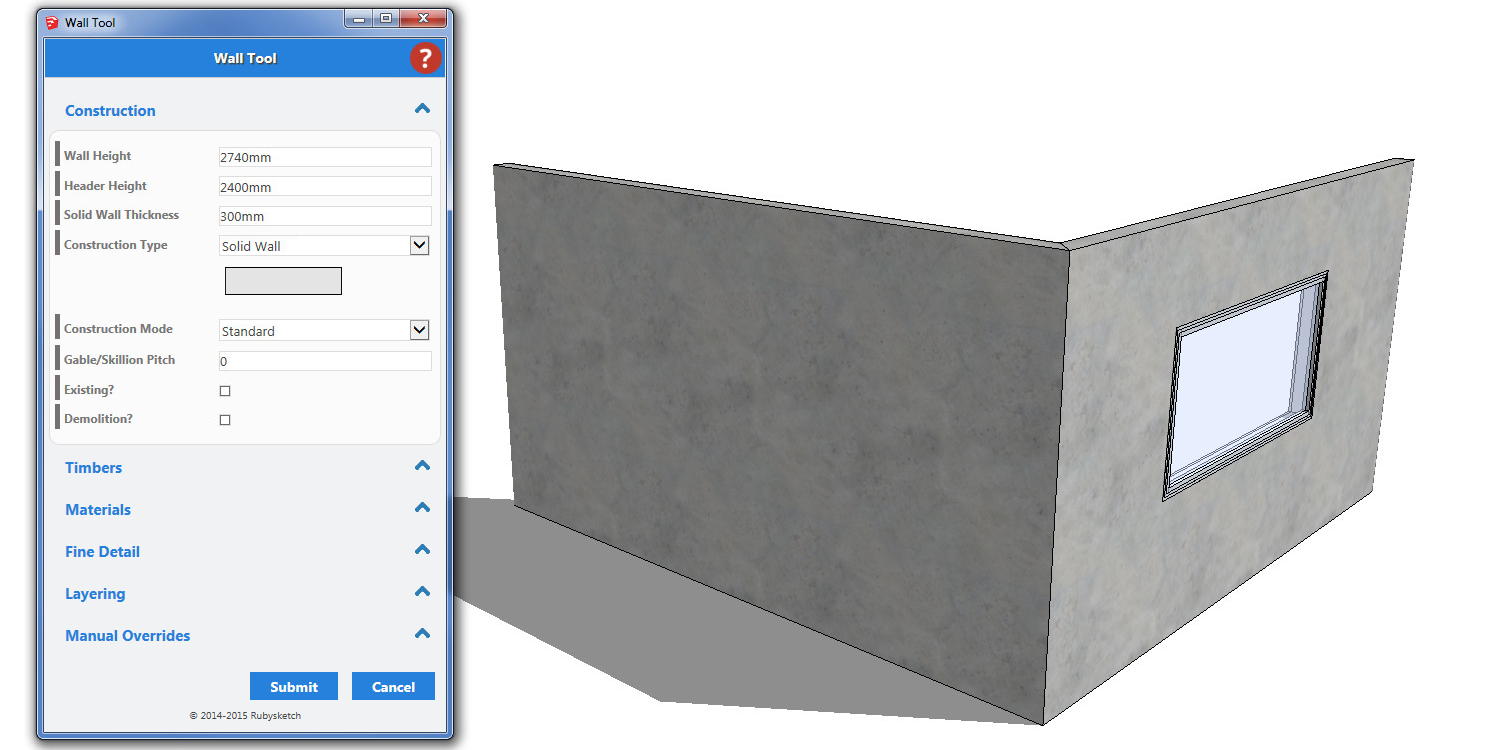 Solid Walls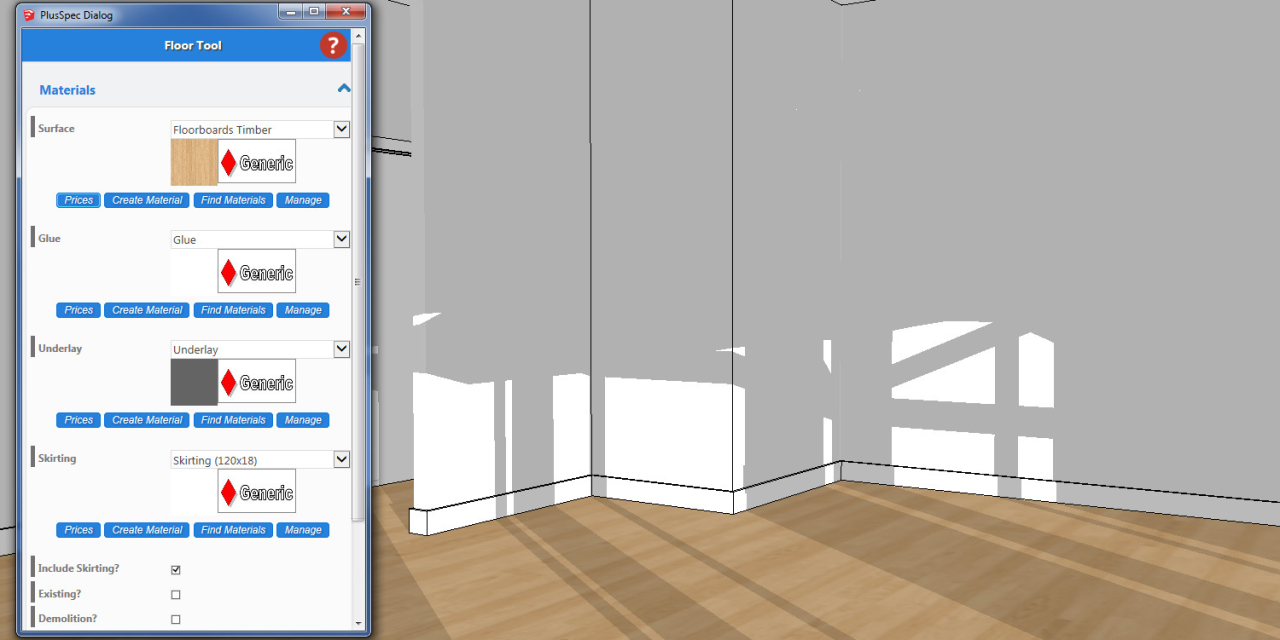 Skirting

Block & Beam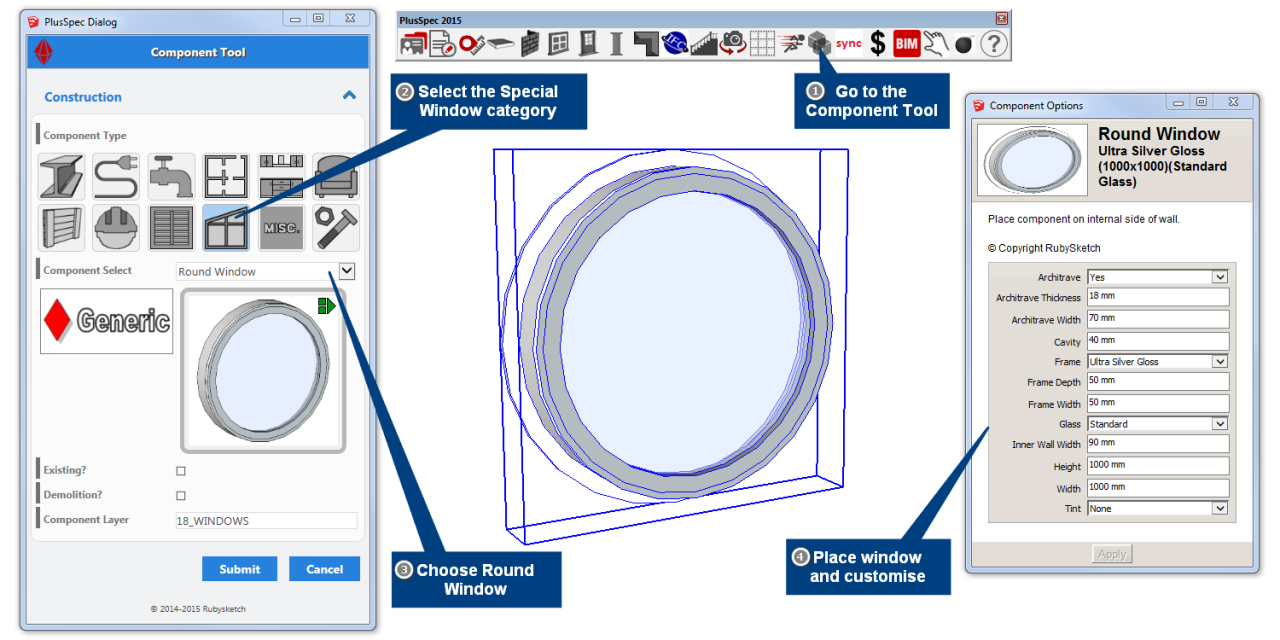 Round Window