We've just heard that the first Italian Guide to SketchUp with a PlusSpec spotlight is Coming Soon.
Here's what we know: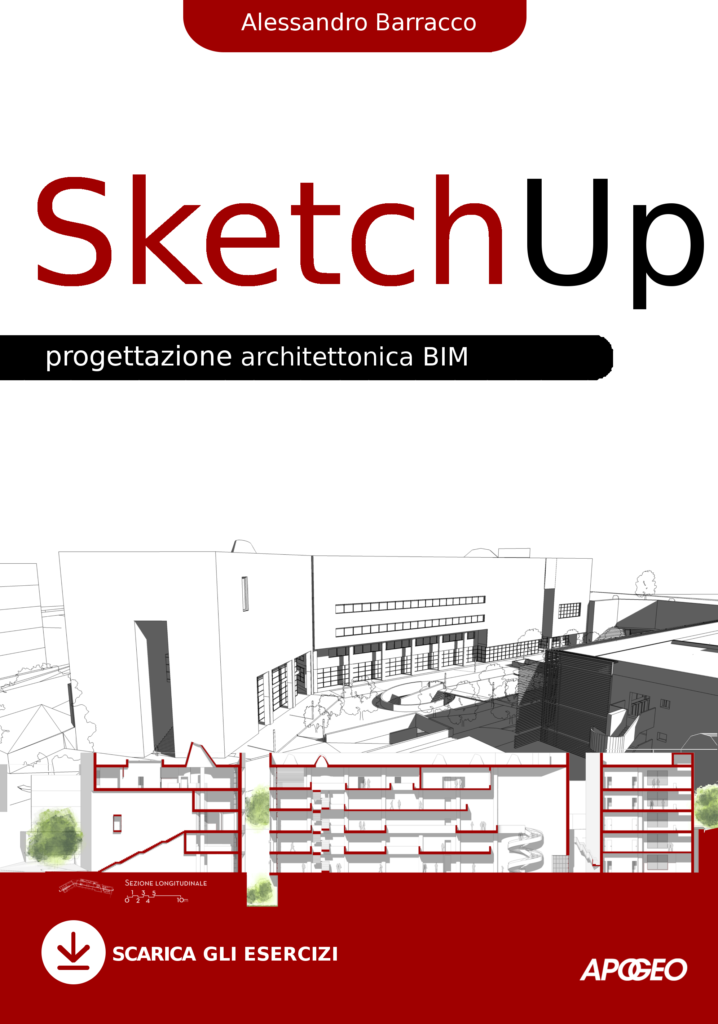 SketchUp. Progettazione architettonica BIM, is the first Italian guide to Trimble SketchUp 2017, ranging from the introduction of the software to the BIM-approach with PlusSpec, and GPU-rendering with Octane Render. It provides users with step-by-step tutorials exploring all aspects of SketchUp, from simple tasks to advanced ones.
After exploring the SketchUp interface, the author shows every aspect of the software:
Visualization & Navigation
Objects creation & editing
Model organization
Printing & Layout
Plugins & Extensions
BIM with PlusSpec
Rendering with Octane Render
Alessandro Barracco, aerospace engineer, PhD, is Assistant Professor at SUPINFO – École Supérieure d'Informatique, Paris, where he teaches Algorithmic and Programming Languages. He is also a Research Fellow at University of Enna Kore, Italy where he teaches courses in AEC BIM/CAD modeling and visualization, as well as structural design with SketchUp at the Faculty of Engineering and Architecture. He his an active member of the SketchUp community. He founded, with prof. Arch. Maurizio Oddo, the BOMAstudio, winning several international architecture competitions and realizing many buildings in Italy (House Ditta[1], the New University Library of Kore[2], the new Arena of Selinunte[3]). He is now also an avid PlusSpec user.
[1] http://www.domusweb.it/en/architecture/2009/09/30/boma-studio-house-ditta-erice.html
[2] http://www.ppan.it/stories/oddo/
[3] http://www.domusweb.it/it/notizie/2016/08/27/nuovo_teatro_triscina_di_selinunte.html
We have been advised that the book will be in Italian only. Comment below if you would like to see them publish an English translation also (we know we would)!