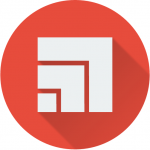 SketchUp is the most popular free-form modelling software in the world. As the name suggests, SketchUp was born out of the desire to design in 3D in a manner reminiscent of sketching. As the team at SketchUp put it, 'SketchUp Pro is like a pencil with superpowers'. And they are not wrong. SketchUp has been created so that you can design in 3D with freedom – without the constraints of other software. With SketchUp, your only limitation is your imagination.
Use the best of BIM (PlusSpec) and free-form (SketchUp) tools. Say goodbye to software specialization. You can create difficult forms with ease. Your imagination is your only boundary. Focus on design, not modeling!
Never used SketchUp before? 
No problem! SketchUp is 3D modeling for everyone and it's the easiest way to draw in 3D. PlusSpec makes it even easier by making everything smarter, faster and more automated. Although there is still a learning curve with PlusSpec for SketchUp, we blow everyone else out of the water with our intuitive, easy-to-learn tools.
Combined with SketchUp, there is nothing that you cannot design or build with PlusSpec!
Already use SketchUp for Design or Construction? 
If you already know how to use SketchUp, you will be able to learn to use PlusSpec in a matter of hours. PlusSpec is the BIM & Estimating solution that every SketchUp user has been waiting for!
Imagine if all of your components were automatically created for you. Image if the walls, floors, roofs, windows and materials you used were automatically organised, grouped and layered for you. Imagine if  all of your scenes & styles were created in seconds so you could navigate and control a project instantly. Imagine if all of your shadows/sun studies could be created according to your local solstice,  in just one click.
If you are using SketchUp Pro and you are an architect, designer, builder, or estimator, you will make a better living out of SketchUp when combined with PlusSpec – all for less than $20 per week.  That's less than the cup of coffee you drink every day!
How much is your time worth?
Did we mention that all of your work is fully estimated, and you can associate costs to every item and create feasibility studies, quote requests, even purchase orders?!
PlusSpec is for Architects, Designers, Builders & Estimators – and suits every Country in the world.
How much is your time worth!?: With PlusSpec, you will draw 50 times faster than with SketchUp alone.
+ It will be a BIM model: Every aspect of your model will be 'smart' and be filled with visual and data-format information, such as: quantities, pricing, product names & codes, specifications, warranties, general notes, and more!
+ Everything you draw is Parametric: Never redraw anything again. Simply change materials, heights of walls, thicknesses & construction types with a click of a button.
+ Create automatic Estimates: You will be able to produce BOQ's (Bill of Quantities), Cost Estimation & Feasibility Take-Offs – all with the simple click of a button, and no extra work!
+ You have Total Customization: One of the most powerful features of PlusSpec is the ability to customize. Within a couple of hours, you can easily create every product from all of your favourite manufacturers/vendors. And once you have created a material/product, it will be saved into your own unique material library and available for use at any time and in any project (past or future).
Still don't believe us? Then try it for yourself!