SketchUp 2017 Release: What we (the RubySketch team) like best:
At a glance the obvious changes are evident by the little man in the corner (when you open SketchUp). The previous mascot has been replaced with Chris, who's sporting a nice new blue/grey polo shirt, beige pants, sports watch and slip on shoes. Unlike previous versions though, Chris isn't Dynamic, so you can't mess with his colours via the on-click function (but most people didn't even know that you could do that, so it's no biggy!).
The  most obvious change to SketchUp is the rectangle tool. You will notice that it now has a small pre-drawn rectangle, which will help you automatically select the axis that you want to draw on. You can even lock the axis by using your arrow keys, which is super useful (for new and pro users alike).
One other thing to note is that SketchUp has changed the location in which they save components. This is a big help! Now you can easily load/insert your components into your projects with ease.
The speed of SketchUp has improved dramatically (at least 20% to 30%) and this is one of the improvements that we like most. However, our favorite improvement in SketchUp 2017 is the new graphics (line work, transparent materials, shadows, etc) in both SketchUp and Layout. If you want to to see the difference for yourself, open a model in SketchUp 2016 and 2017. If you don't notice the difference, open > Preferences > Open GL, and then select a higher number in the Multisample anti-aliasing drop down box.
All in all, it's a thumbs up from us over here at RubySketch. Well done to the team at SketchUp, but as always we are looking forward to seeing whats lined up for SketchUp 2018!
Andrew Dwight has made an "off the cuff" screen grab video and added it to the RubySketch YouTube Chanel, which I am sure many will get some great Sketchup 2017 tips from.
Let's take a look at some of the best new features from the SketchUp Release Notes: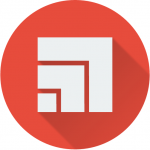 SketchUp
The graphics have been completely reworked, so everything you draw will look even sexier!
Transparent materials quality and speed has been improved.
The modeling window is now DPI aware and will look way better on your display.
The Offset tool has been improved so that any overlapping geometry is trimmed automatically to create clean boundaries with no overlaps.
The inferencing tools have been further pimped so that you can draw easier and faster.
A new Component Origin inference has been added so that you can find and snap to a component's origin.
Persistent IDs for entities have been added, which keeps dimensions and labels better attached in Layout when the model changes
Smarter Graphics Card Settings have been implemented to ensure that SketchUp runs the best it can on your computer.
The UI for the Add Location tool has been reworked. They have ditched the old Google UI and created a new UI by Trimble, which leverages Trimble's geo-data infrastructure.
The printing quality output directly from the SketchUp model has been improved.
You can now change the axis colours. This is particularly beneficial for people who are colour-blind.
SketchUp Layout
The Graphics in Layout have been improved, so that your drawings will look better than ever before.
A Table tool has finally been added. You can now create a multiple row and column table that can be easily customized to suit your requirements. This is perfect for schedules, cut lists (and the list goes on).
You can now import .csv, .tsv, and .xlsx spreadsheet files into Layout as tables – and they will be dynamically referenced, so if your link file changes, you can update the reference to display the new data, or re-link to an updated spreadsheet.
Dimensions have been improved. You can now drag a dimension line without affecting the dimension's offsets or connections.
A new Offset tool has been added so that you can now have greater 2D drawing ability.
It is now easier to do a click-drag sections (to select multiple objects in your Layout file) without accidentally moving anything.
DWG exporting has had a major rework.:
You can now export a multiple page document into one dwg file.
Dimensions (and other 2D objects) will be exported as native dwg objects so your dimensions will not be exploded, and circle and arcs will no longer be segmented splines.
Defined linetype scales are now being respected
Clipping masks are now exported (they were previously unable to be exported).
Text will now remain as the correct font, location and stype
SketchUp keeps getting better, but how much is your time worth?
Learn how PlusSpec will enable you to draw 50 times faster inside of SketchUp.
PlusSpec will set up your model for you, 2D drawing in Layout, construction drawing, shadow diagrams and detailed sections have been automated.
PlusSpec is smart, it sets up layers, groups and components for you, just like the pros do: walls, floors & roof are easily modified, hidden & textured.
PlusSpec automatically generate structure, BOQ's, Estimates & Specifications – all at the click of a button!
The tutorials are built in and PlusSpec is easy to learn, so get your copy while you are here.
Please note that the SketchUp 2017 release incorporates a lot of General fixes and improvements, which we have not outlined in our review. For the Full Release Notes, see the SketchUp Website.
Oh, and don't forget to check out the Official SketchUp 2017 Video HERE!