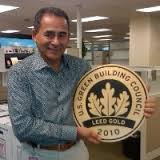 Award winning professionals use PlusSpec!
We would like to thank Deborah Singerman for her article on our latest 3D software, PlusSpec 2016. We liked it so much that we thought we would share it on our blog also:
Why Architects and Designers are making the switch from Revit to PlusSpec 
By Deborah Singerman
Ian Veroni from Dymaxion Design is a perfect example. When Ian Veroni won a copy of PlusSpec at a design conference, he stopped using Revit, and has never looked back.
What do you like about PlusSpec?
I previously used Revit from Autodesk as a design tool, but I immediately found PlusSpec to be very intuitive. It integrates with Trimble SketchUp, but takes it to a new level of BIM: it has the ability to construct everything together, assembling components and generating the build information, structure and BOQ for feasibility, simultaneously. It's a great tool and has enhanced my ability to produce documents quickly, and better communicate my design intent to my clients and builder.
Which features do you mainly use?
You are able to bring in industry standard products from manufacturers, such as kitchen cabinetry, doors and windows. I also use the branded products built into the software. I like it that PlusSpec uses real products and manufacturers. I do not use all of them because I can create my own as well. Because of this, I am engaging more and more with building suppliers. The 'Building Information Modelling' aspects are very easy to manipulate (so that I can capture the correct information), and I love that I also can see this information visually.
This makes designing so much quicker; mind you, this does not take away from the fact that the design process still takes some time. You still have to do the annotations, dimensions, bill of quantities, though you can generate quantities quickly and with little data input from yourself. I am reliant on the builder giving me cost information to input, which will allow me to tell the client the expected quantity of e.g. brickwork, and they get a good sense of that and can say, 'ok'. I can apply cost per square metre and see if it comes close to realising the budget, and it means that I can give the client a ballpark figure for their budget purposes – and understand cost implications at any given time, so that I design within their budget.
PlusSpec's new tool for truss design is also brilliant: absolutely amazing. It allows you to create trussed roof framing, which helps resolve conflict and clashes in the roof design.
How else has PlusSpec helped you?
The parametric components combined with SketchUp's 3D environment have made it so much easier to communicate with clients. There is not just the 3D model for them to look at but a 3D model that has built component features within it. For instance, with SketchUp you are creating surface finishes and so forth, independently – but with PlusSpec those components and finishes, the brick types, interior wall finishes and so on, are built in. They are all part of the parametric assembly. You can add your component height and generate the design around that, so it is a lot easier to focus on design work and concentrate on actually designing.
My clients are now tending to look at the 3D work more and more, and can anticipate the finished product in 3D format to get their design ideas quickly. This means you can engage a client in the design process from the get-go. PlusSpec delivers highly conceptual solutions so the client can visualise their own building, and you can more easily discuss their requirements. In the past they might ask, 'what is that little bit over there' but now they can can see it in context immediately and say 'oh that's great, I get it'. Or they can let you know if, for instance, they think a fixture is going to be a bit too close to a bathtub or cabinetry as an example.
On a day-to-day basis, how do you incorporate PlusSpec into your work?
I previously worked full time at Woolworths Ltd. as national design manager and started my own business a year ago. I moved up to the Hunter Valley a year ago too. I am mainly doing residential work and one of two small commercial projects such as an outbuilding for a winery and a storage facility for a large property which includes an upgrade to an existing building. I live in The Vintage, a golf course (designed by Greg Norman) development with a hotel and residential component, in the heart of the wine region.
I deal with engineers, builders and contractors. I am currently going through a design review and council Development Applications. These plans can vary with their comments. Documents then need to change rapidly and PlusSpec helps tremendously with this documentation. I can also pull a lot of data out of the parametric information and apply that to the specification as well.
Builders sit here with me and have been astounded by the information I can give them just with a mouse click. It is very useful for them – especially because PlusSpec automatically generates customisable structure, and allows me to show details of the design in 3D.
It is very collaborative software. As a designer using the PlusSpec tool with an owner and builder is absolutely huge. It has really helped me with clients; it has taken about 80 per cent of the work I have to do. You can collaborate, which is difficult to do in an industry that does not change quickly. It's all there.
I am passionate about my work, and that passion has been enhanced by PlusSpec.
Deborah Singerman's original article can be found here.
About the author:
Deborah Singerman runs her own writing, editing, proofing and project management consultancy, specialising in the urban built environment, design, creativity and community. @deborahsingerma; dsingcbeat@ozemail.com.au